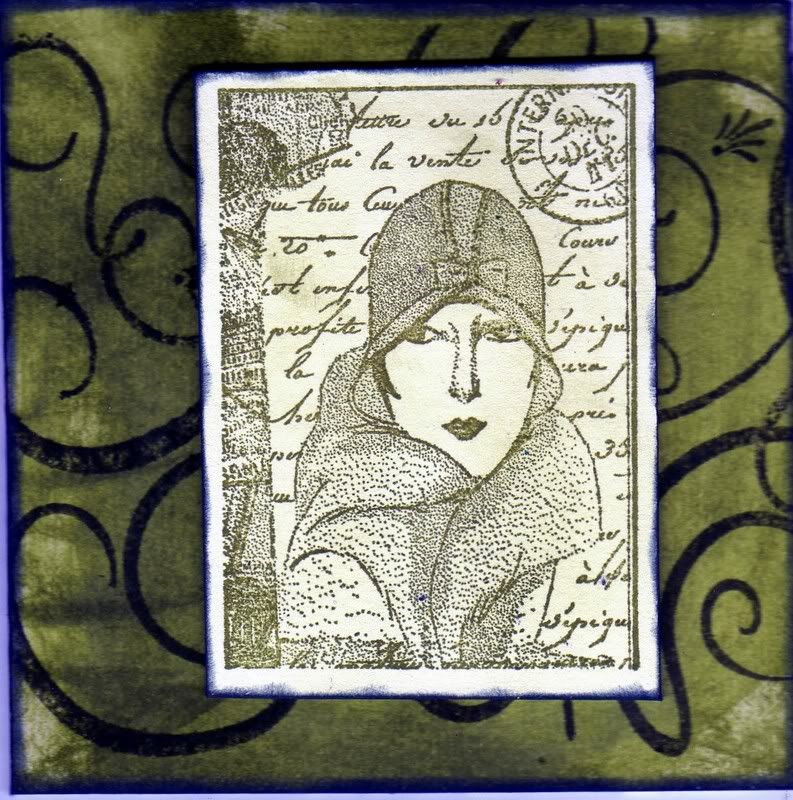 I've recently joined the 3 for 3 fat book swap on `Our Refuge', and this month the themes are Green and/or Spring. I've decided to do `Green' and this is what I've been making tonight!
They are all basically the same, as in I've used Adirondack Lettuce, Peeled Paint and also shades of green from my petal point chalk ink set.
I didn't intend this to happen but they all seem to have a lady stamped on them! I haven't had this Hero Art stamp long, in fact Sockscat encouraged me to buy this when we went to Westpoint last year as it was `a very good price' - I'm glad I listened to her cus I do like the image and she stamps up really well!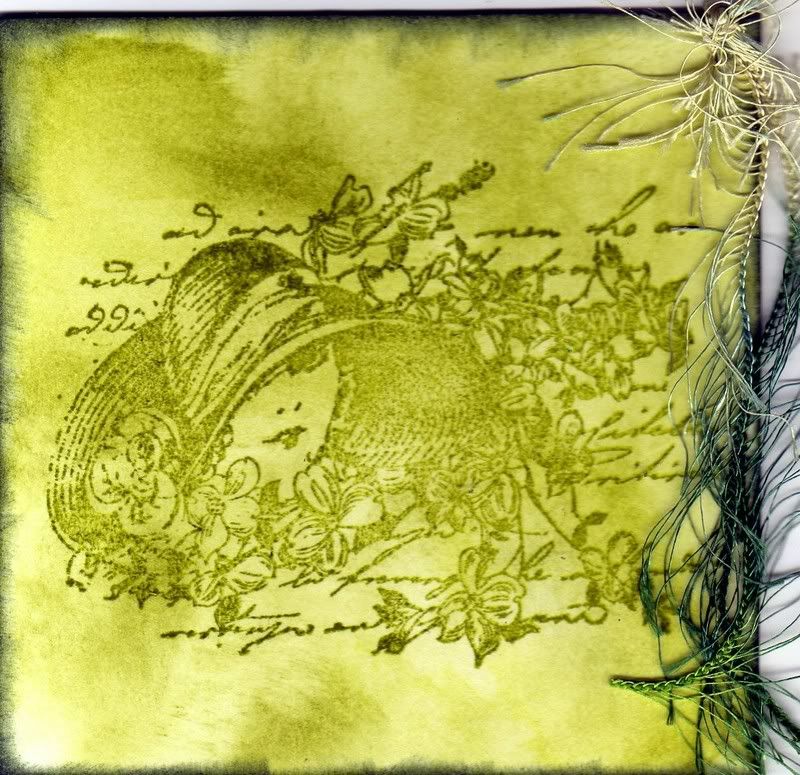 This next one is a stamp I've had for a while and I actually rubbed a baby wipe over the inked background (pinched this idea from Shazzapat) and it gives a nice effect, then I added some fibres to the side.
The last one is more of the same really - I do like her but I've often wondered why they didn't give her any legs!