I made 3 atcs for this months rubber stamped challenge which was `love and romance'.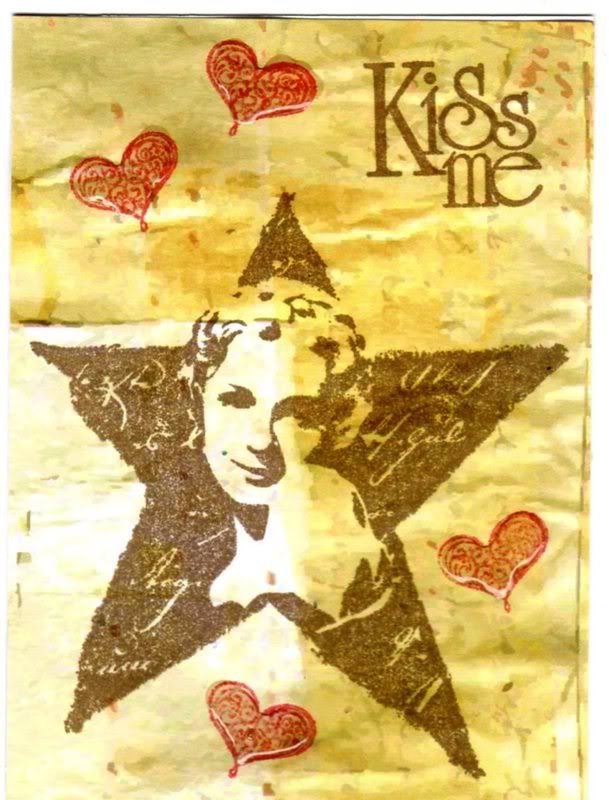 Well I really enjoyed making this one! I used some new PaperArtsy stamps that I won on Ebay, stamped them onto some fancy paper and then found a little heart stamp which I stamped using red ink. I then got my glossy accents out and highlighted the little hearts - I was really pleased with the effect!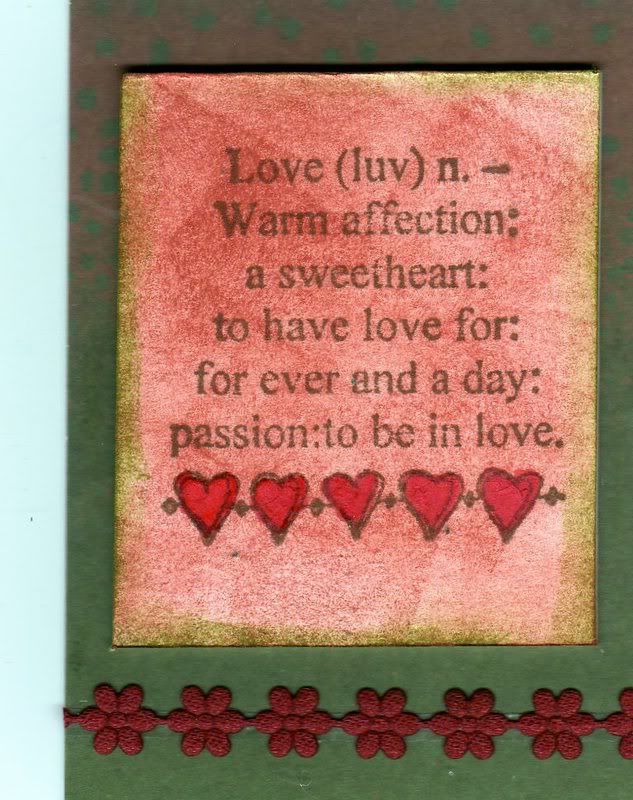 This one uses a free stamp that was on a Craft Stamper magazine. I prepared some mountboard by dabbing fired brick over it with a little bit of peeled paint around the edges. I then stamped on the image using my vintage sepia versafine pad (I use this ink an awful lot). I then mounted this onto an atc which I had covered with fancy paper and finished off with some sticky ribbon flowers which I ran along the bottom!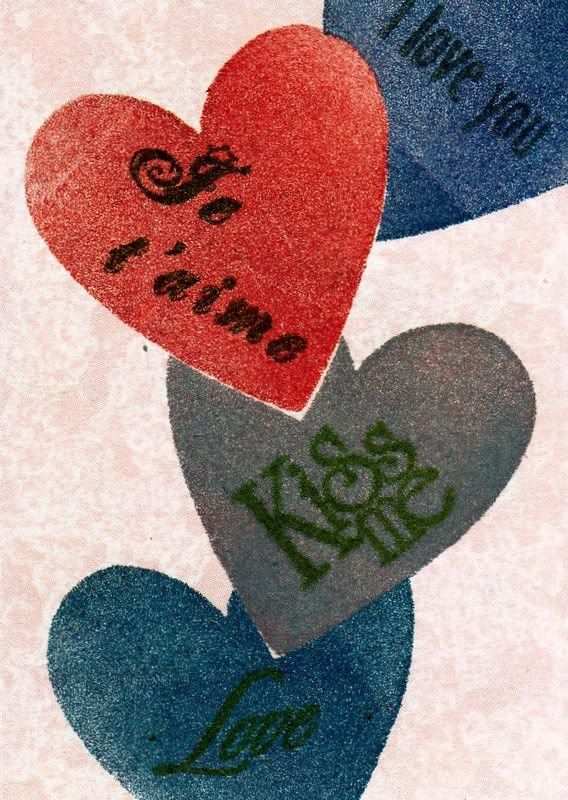 This one was a real experiment because its the first time I've used the masking technique! I've not done it very well cus you can see gaps but it was fun to try! The stamp was a really cheap foam one that I bought years ago, I stamped it with my chalk inks several times using red and different shades of purple (the colours haven't scanned very well) and then I used different phrases to stamp into the hearts again with the vintage sepia (its not green - honest)!